The heavens are telling of the glory of God;
And their expanse is declaring the work of His hands.
-Psalms 19:1
Welcome to

Ebenezer

Mar Thoma

Church

Service every Sunday at 10 AM

Sunday School at 9:15 AM
Aug 27, 2017
Dear Members and friends of Ebenezer Mar Thoma Church, Portchester, with great sadness I announce the departure of Mr. Jerry John, S/o Mr. & Mrs. T. C. John on this Sunday ( October 08th )
The Wake Service will be held on October 13th , Friday , 5:00 - 9:00 P M at M. J. Higgins Funeral Home 321 , south Main St. New City.
The Funeral Service will be on October 14th Saturday at 9:30 A M.
Burial will take place at Brick Church Cemetery in West Hempstead, 221 Brick Church Road, Spring Valley, N. Y . 10977.
We, the Vicar and members of Ebenezer Mar Thoma Church convey our heart felt Condolences to the family. May our good Lord strengthen and comfort the bereaved family. Please uphold Smitha , children's, and the parents in our prayers.
Yours, C. S. Chacko ( Secretary)
Aug 27, 2017
Mrs Saramma Kurien, mother of Mrs Mariamma Mathews (Kunjumol) enter in to eternity Sunday, August 27th, 3:30 p m (Indian time). We the members of Ebenezer Mar Thoma Church convey our deepest sympathies to the bereaved family. May our good Lord comfort the family with His Heavenly peace. Please remember the bereaved family in your prayers.
Aug 1, 2017
Dear Members and friends of Ebenezer Mar Thoma Church, Port Chester,
With great sadness I announce that Mrs. Lizziamma Kuruvilla , sister of Koshykunju Ninan , enters in to eternity this morning. She and her family was a great friend of our church. Please remember the bereaved family in your prayers. May God comfort them in His heavenly Peace. With Regret. C. S. Chacko
Jun 1, 2017
Hi everyone,
We are going to have VBS on Friday July 14th, Saturday July 15th, and conclude on Sunday July 16th. Our theme is going to be Hero Central: Discover Your Strength in God!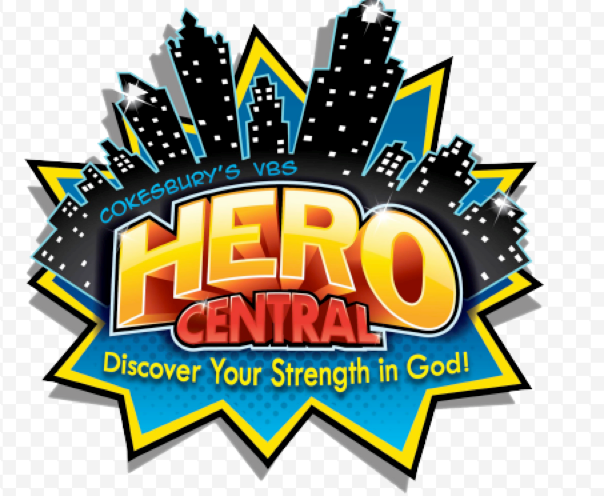 Hero Bible Verse: Do good! Seek peace and go after it! (Psalm 34:14b) First and foremost, we need everyone's prayers and support to make it a success and meaningful for all that attend especially our children. Without your prayers and support, none of it will be possible, so please continue that for those that attend and teach and volunteer for VBS.
Next, please see about inviting your families' kids, cousins or friends' kids to VBS so we have more participation. I would like to not just have our children and youth participate but those in our extended community, so again please invite those who would want to attend and have fun and learn more about the word of God.
In order for some of our preparation which includes ordering VBS materials, we need to get an idea of how many of our own children and youth will be attending along with others we may be inviting. If you could please reply back by end of this week, so I can get an idea it would be greatly appreciated. I hope to hear from everyone sooner than later with the count of those attending.
I will also be looking for our Sunday School teachers and older youth and college students to help volunteer. I will hunt you down, oops, just kidding!! I mean ask you, so please come ask me to volunteer because help is always needed for VBS to be a success. ☺
We are excited to have Biji Achen and family attend as well, and let's make our VBS spiritually rewarding and fun for all especially our kids!!
Again thank you for everyone's prayers and support. Take care.
Ben Jacob
Jun 1, 2017
Hi everyone,
We are so excited to start our Christian Book Club series this Saturday, June 3, 2017. Our first meeting will be held at church at 11am. Tim Keller's Every Good Endeavor: Connecting Your Work to God's Work is the first book of our series. The book is available for purchase through Amazon. Please make every effort to purchase the book before our second meeting, which will be held on June 17. We recommend purchasing the book so that you can learn and fully engage in discussions. We will be discussing chapters biweekly; thus, it is not necessary to read the book in its entirety before our first meeting. We look forward to seeing all those who are 18 years of age and older—join us for discussion and fellowship this Saturday. Please pass the word along and invite family members and friends who are of appropriate age. Light refreshments will be served.
Click on the link below to purchase the book: https://www.amazon.com/Every-Good-Endeavor-Connecting-Your/dp/1594632820
Please contact Ryan Varghese (ryankv15@gmail.com) or Aisley Jacob (aisley.jacob@gmail.com) with any questions or concerns. Thank you.
May 25, 2017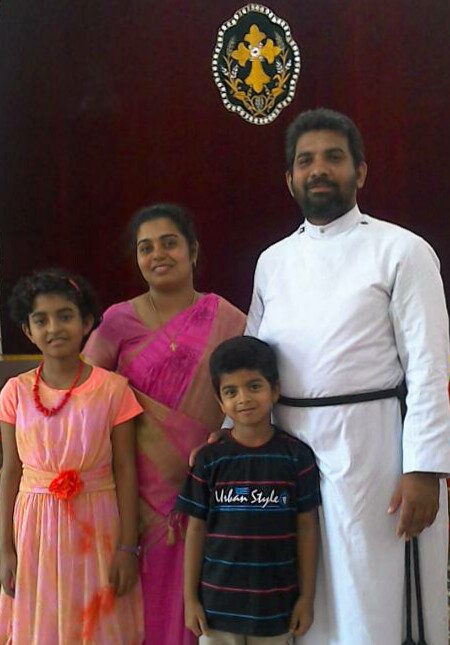 Please welcome Rev.Biji Mathew Achen and family! Achen has a BA and BD. He was ordained in 2005. His mother parish is Mezhacode Ebenezer MTC. He has served parishes in Vellayil Valiyakunnam St. Paul's, Chunkappara St. Thomas, Keekozhoor East Emmanuel, Mothiravayal Bethel, and Chennai St. Thomas Mount St. Thomas. Kochamma, Sherin Biji Mathew, has a Msc and BEd. Her mother parish is Kumbanad Salem MTC. They have two children, Sreya (4th grade) and Abhishek (UKG).
Apr 1, 2017
Dear Members,
Please see below about upcoming regional events.
Sevika Sanghom world Day Prayer: North East Regional Sevika Sanghom and St. Thomas Ecumenical Federation are jointly organized a World Day Prayer at St. John's M.T.C. Queens Village on April 2nd Sunday at 3:30 PM. All Sevika Sanghom members are requested to attend. Please contact Sevika Sanghom Secretary and give the number of people attending from our Parish.

Combined meeting of Edavaka Mission & Sevika Sanghom North East Regional meeting: There will be joined meeting of Voluntary Evangelists Association of N.E. Region and Sevika Sanghom N.E. Regional will be held at St. John's Mar Thoma Church, 90-37 213 Street, Queens Village, NY on April 15th Saturday at 9:30 AM. All Edavaka Mission and Sevika Sanghom members are requested to attend. For more information please contact your Sevika Sanghom and Edavaka Mission Representative.
Thanks, C.S. Chacko (Secretary)
Apr 29, 2017
My Dear Parish Members,
As we are leaving Ebenezer Mar Thoma Church May 1st onwards , we take this opportunity to convey our heartfelt thanks to all our beloved and wonderful members of Ebenezer family. It was a delightful experience to work and worship with you all over past two years as your vicar. I can't find perfect words to express my overwhelming feelings of gratitude to everyone for your prayers, support and kindness during our service period . We are enriched by your fellowship and association . We enjoyed well through Christian communion . We are so painful to leave Ebenezer family but we are leaving with good memories in our minds. Thank you for your concern, sincerity and fellowship. April 30th Sunday is my last official service in Ebenezer MarThoma Church. I request everybody's presence on that day. We request your prayer for our continuing journey in Lord's ministry.
Goodbye and God bless you all!
With love and prayers,
Sony Achen and Asha Kochamma
Apr 1, 2017
Dear Believers in Christ,
Mission is both being and doing. Main agenda of God's mission is proclamation and promotion of the Kingdom of God as taught and lead by Christ. God's Mission begins in this world by creation, so retain created order is our main mission. Instead of word mission, the word witness is used in the Bible. the witnessing is always answerable , accountable and vulnerable . Witnessing really denotes the meaning of martyr hood
Mission is understood in different ways as liberation , as humanization , as proclamation of Kingdom of God as development, as dialogue , as building up of the community , as healing presence in a broken world . In a pluralistic contest our mission should be a Christian presence . Mission is not crusade , conquest or colonialism for Christ , it should be Christian presence or a healing presence. It has to be revealed in our witnessing life. So Christian presence means not a threatening presence , it is a healing , reconciling and life giving presence.
Mission is for the maintenance of broken creation, reorder the fragmentation of humanity and heal the imbalanced relationship . God is not a private property , He is the God all universe . When we confess Jesus Christ our Lord and Savior in the light of our faith , experience and tradition that means we should express compassion , justice and love of Jesus through our witness . So Christian mission is an empowerment for weaker section .
Our mission and witness needs transformed life style by Gospel . Early Christianity was a movement characterized by conviction and commitment. We observe great Lent now a days . We know it will conclude with Easter festival. it is the day of resurrection and celebration of Life over evil forces. Let all our Lent observation lead us to meaningful Christian witness and mission oriented life style. May almighty Lord bless all of us by His Resurrected and comforting presence.
With love and prayers,
Sony Achen
Mar 1, 2017
What is our identity ? The identity makes one different and unique in the society. Our life is given but identity is our own creation. A Christian is challenged to construct identity by seeking a model from the Qurbana. We cannot properly receive the Bread of life without sharing the Bread for life of others. The Eucharistic Sacrament is Prophetic symbol which demands to us as a Qurbana community we should do dream of God for Just centered community , receive Body of Christ needs personal conversion and structural reforms. The purpose of Eucharist is to create a hope for an alternative community .
The focus of Qurbana is a new humanity in Christ and loving community based on God's justice. Every Qurbana celebration is a Prophetic call to transform ourself and or society in the view of Kingdom of God. Lord's Table remembers us we are the keepers of the brother. Eucharist is a nourishment in our faith journey especially for those who seek Kingdom justice and peace. Is our Eucharist experience is a questionable one? Is it a passive acceptance with injustice ,hostility and divisions
Table fellowship needs an actualization of community feeling and togetherness , building a community means building relationship in a world of divisions and alienation . So let us heal all our wounded relationship. Sharing table means sharing life for egalitarian society. Eating is symbol of fellowship . Jesus uses the meal as a sign and table as expression of solidarity. So we set Lord's Table without race, culture, ethnicity and social status Qurbana is a mighty movement or dynamic force in the history for personal societal liberation. This movement demands freedom from all kinds of sinful bondages . Eucharist is a great school of peace forming men and women.
As believer of this Church we should express a Qurbana centered identity or lifestyle for the extension of Kingdom of God. As we have entered into Great Lent season let us practice lifestyle of Qurbana for a meaningful Christian witness. All our Lent prayers ,Namaskasra prarthanas, fasting and all other practices be a fruitful one to become new creation in Christ . May Almighty God Bless each one of us to be blessing for others.
With love and prayers,
Sony Achen
Rev Biji Mathew
President & Vicar
P: 203 570 9084 Eapen Joseph
Vice President
CS Chacko
Secretary John Samuel
Treasurer John C Mathai
Accountant Anish Titus
English Lay Ministrant Jose Cherian
Malayalam Lay Ministrant Ben Jacob
Sunday School Superintendent

Jacob Abraham
Edavaka Mission Representative Annamma Thomas
Sevika Sangham Representative Shino Thomas
Yuvajana Sakhyam Representative Thomas K Mathew
Choir Leader Nevin Varughese
Youth Fellowship Representative

Jacob Abraham
Mandalam Member Jacob Varughese
Diocesan Assembly Member Usha Sunny
Auditor KC Thomas
Auditor
Edavaka Mission
The spiritual renewal in the Church, which was the offspring of reformation has created a yearning in believers to present the Gospel to others. It was realized that this could not be fully achieved by the services of a few full time evangelists. On the other hand every member of the Church should be a missionary filled with such joy and assurance of salvation as to be Christ's witness to those who come into contact with him, irrespective of one's profession in secular life.Believers interested in evangelistic and intercessory activities used to assemble periodically for prayer and fellowship. It was in the annual meeting of such a gathering in 1924, the present Mar Thoma Voluntary Evangelists' Association was formed. Bishop Abraham Mar Thoma was the ardent supporter of this movement.The objective of this association is that every member of the Church should be a witness to Jesus Christ, whatever his or her occupation may be. Those who volunteer to be members of the Association meet together in each parish at least once a week for fellowship, intercessory prayer, Bible study and sharing experiences.The branch of the Mar Thoma Voluntary Evangelists Association in the Parish is called "Edavaka Mission".
Sevika Sangham
The women in the Mar Thoma church also shared the spiritual power generated by the Reformation. The Mar Thoma Suvisesha Sevika Sangham the women's wing, was inaugurated during the Maramon Convention in the year 1919, under the leadership of Abraham Mar Thoma Suffragan Metropolitan, who gave the Sangham continued support and inspiration. Every women of the Mar Thoma Church above the age of 18 years is a member of the Sevika Sangham. The Sevika Sangham has branches in all parishes of the Mar Thoma Church both in India and abroad. The Sevika Sangham at Ebenezer Mar Thoma Church is an extremely active and spirited group who play an extremely active role in the development and growth of our church.
Sunday School
In the Mar Thoma Church, Sunday Schools play a very significant role in the spiritual renewal and growth of young generation. The formal inauguration of the Sunday School Samajam took place at Maramon Convention in 1905. 'Come to Jesus and bring every child to Jesus' is the motto of our Sunday school. Since then the Sunday School organization has grown and changed but our motto still remains the same.Ebenezer Mar Thoma Church Sunday School is held every Sunday (with some exception) between September and June at 11:00am. It is comprised of an extremely dedicated team of teachers and an eager group of students who have led to its continued success year after year. Our students actively participate in Diocesan-led initiatives such as the National Diocesan Exam and VBS. In addition to bible study, our students also learn about church history and the growth of the Mar Thoma Church.
Youth Fellowship and Yuvagena Sakhyam
The Mar Thoma Yuvajana Sakhyam was organized with a view that all the young people in the Church should accept Jesus Christ as their Savior and Lord, and bear witness to His saving power. It was organized in 1933 by a resolution of the Sabha Prathinidhi Mandalam. Ebenezer Mar Thoma Church continues to honor this resolution with not only an active and thriving Yuvajana Sakhyam but also an extremely devoted Youth Fellowship group. Both groups work hand in hand to develop our youth as responsible young men and women who can face the challenges of life while upholding the faith and practices of the Mar Thoma Church and Christian values.
Parish Info
Address: 406 King St Port Chester, NY 10573
Phone: (914) 413-9550
Email: ebenezermtcny@outlook.com
Sunday Worship: 10:00 AM
Sunday School: 09:15 AM
Parish History
Ebenezer Mar Thoma Church, New York, established on 1987, Previously this parish was known as 'Congregation of Greater New York', one of the first Mar Thoma Congregation in USA , established on 1976.
His Grace, Late Rt. Rev .Dr. Alexander Mar Thoma Metropolitan renamed this Congregation as Ebenezer Mar Thoma Church and the worshipping location was Pelham Community Church, at Washington & High Brook Ave, Pelham, New York. There were seventy families regularly attended the worship service. Rev. George Varghese was our Vicar and Rt. Rev. Dr. Abraham Mar Paulose (Rev.Dr.K.U.Abraham) served as Asst.Vicar.
When we write the history of our church, we cannot ignore the period of 1996 – 2000, a new era of our North American Diocese and Ebenezer Mar Thoma church, the untold story of our sufferings and sacrifice. Even though we walked through the valley of the shadow of death, we were grateful to be the part of the history of Mar Thoma Sabha in North America. We were glad to have the historical judgment which enabled the Diocesan of North America to establish and expand their spiritual and social growth in North America.
We thank our late Metropolitan, His Grace Rt. Rev. Dr. Alexander Valiya Metropolitan, our first Diocesan Bishop, Rt. Rev. Dr. Zacharias Mar Theophilus Suffragan for their immense support and guidance
After 25 years, by the Grace of our Savior Jesus Christ, we have our own church and we have started service on our new parish on January 22nd 2012.
On March 31st 2012, His Grace Rt. Rev. Dr. Joseph Mar Thoma Metropolitan consecrated our church along with our Diocesan Bishop, Rt. Rev. Dr. Geevarghese Mar Theodosius Episcopa.
Former Vicars
Rev. Abraham Oommen
Rev. Benjamin George
Rev. Johnson C Jacob
Rev. Johnson Varghese
Rev. George Mathew
Rev. Dr. V. S. Varghese (Associate Vicar)
Rev. Thomas Easow
Rev. Thomas C Alexander
Rev. Dr. T. P. Abraham
Rev. Johnson Varghese
Rev. Dr. K. U. Abraham (Associate Vicar) (Rt. Rev. Dr. Abraham Mar Paulose)
Rev. G. Varghese